Some interesting names popped out in the guest list to last night's White House State Dinner honoring French President Emanuel Macron and his wife, Brigitte.
Memphian Fred Smith and his wife, Diane, were among the attendees. The Fed Ex founder and chairman had the honor of being among 120 select people who got to go to it. Interesting that the President felt his position and his industry was one that he perhaps wants to interact with in future business consultations.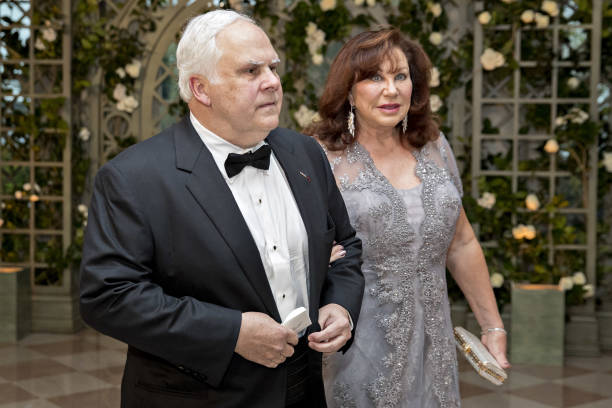 Other business executives there were media mogul Rupert Murdoch with his wife, Jerry, ex girlfriend of Rolling Stones Mick Jagger; Apple CEO Tim Cook who attended with former Obama EPA administrator Lisa Jackson (?!); and Lockheed Martin's CEO.
Supreme Court Chief Justice John Roberts got an invite as did Henry Kissinger and his wife, Nancy. Kissinger evidently had a near fall on entering. He was using a cane.
Some other pictures you may not have seen.
Here's Sarah Sanders and her husband, Bryan

And new administration addition John Bolton with his wife, Gretchen
Let's hope a good time was had by all.