While the Left/media/Democrats continues to delight in the illness of President Trump and the First Lady – hoping for their demise in tweets and stories – like this from a former Obama/Clinton employee:

many Americans have taken another approach.
Many of us are praying for them, sending them best wishes and hoping for a speedy recovery. Who knows the ways of God, but maybe something like this is needed to get this nation back to prayer.
Like Greg Kelly of Newsmax, formerly of Fox.
.@gregkellyusa stops mid-broadcast to share a few words of prayer for President Trump's health and recovery. https://t.co/VlT7z8drtO pic.twitter.com/WIyhRCSadf

— Newsmax (@newsmax) October 3, 2020
Isn't it refreshing to see a media person actually stop and pray?
Last night, after President Trump went to Walter Reed hospital, a flash mob of supporters gathered outside, with their signs.
Someone in California saw this and sent the group pizzas.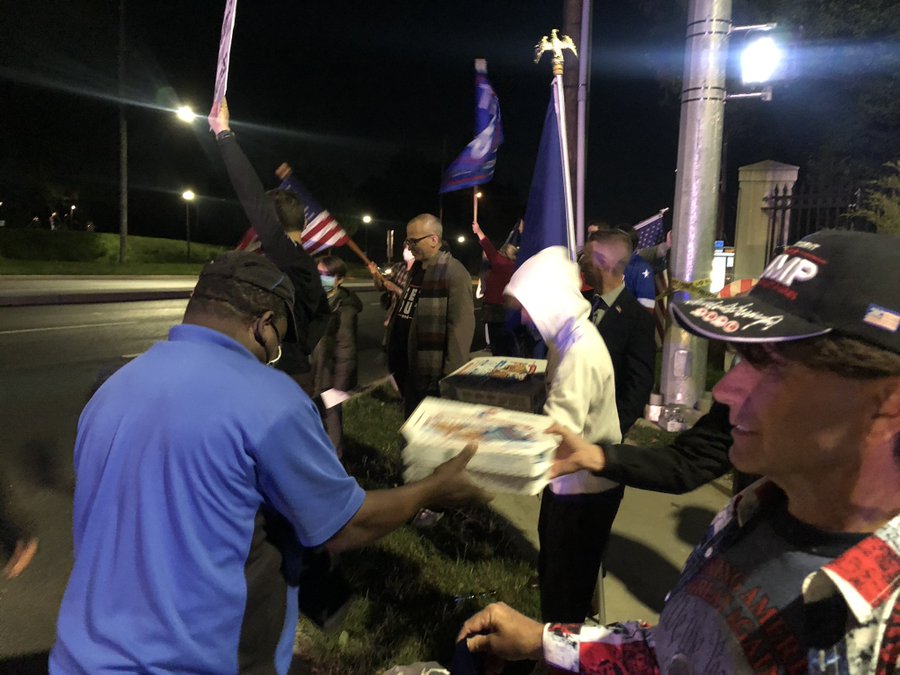 The Trump team noticed and sent Mark Meadows out with chocolate:
Awesome!

— Harrison Floyd Text Woke to 88022 (@HW_Floyd) October 3, 2020
We all feel somewhat powerless against this virus and against the near demonic Left. There is something we can do, though, something powerful. That is to pray.