Ron @ Codemonkey on Twitter is back. He's had more looks at the Dominion system. Chanel Rion of One America News interviewed him and it's an eye opener.
Here are some more of his observations on Maricopa County.
"So now we have established that Maricopa County has allowed Dominion staff to oversee the tabulation and in-fact play a key role in assisting the tabulation and results reporting. Hmmm… I wonder why they need 100 adjudicator workstations?
Who controls the Adjudication server?
The Maricopa County Recorder has indicated that Dominion representatives were among the staff at their Central Counting Place in the 2020 General Elections.
Page 33 of the Maricopa County and Dominion contract indicates the Dominion project team will play a key role in assisting Maricopa County with tabulation and results reporting.
In Maricopa County, 2017, did you know that "Dominion employees [were then] responsible for manual data configuration of the tabulating machine's results output – NOT ELECTIONS EMPLOYEES" ?
Again, their words not mine:
http://ktar.com/wp-content/upl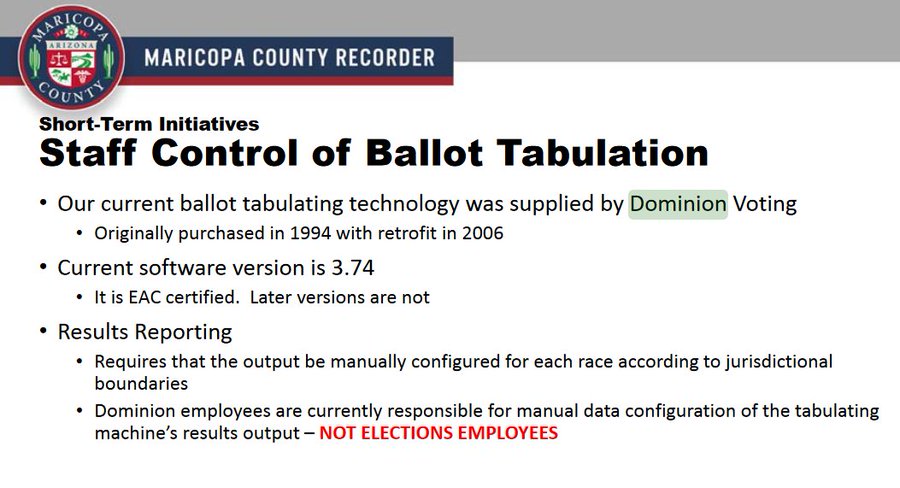 Did you know that Dominion's voting software "Allows staff to adjust tally based on review of scanned ballot images"?
Their words, not mine: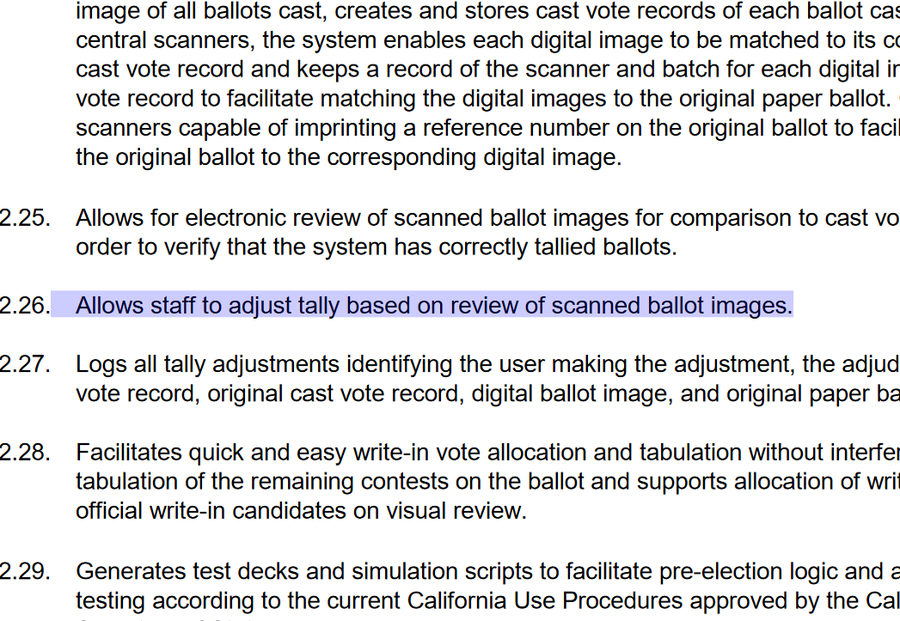 And Scytl, another company involved, 'has all the tools it needs for election fraud' -Columbus Free Press article from 2014″
Other countries are waking up to the scam, too.
In the Philippines, the Manila Times wrote, "By this time, only the truly uninformed would still find Smartmatic's combination of PCOS/VCM (Precinct Count Optical Scan/Vote Counting Machine) and CCS (canvassing and consolidation system) an acceptable solution to the automation of Philippine elections. We used this solution in the last three National and Local Elections (NLE) and in all three, we experienced 'glitches' and lack of transparency that convinced us of the system's unreliability and its vulnerability to tampering."
This is just scratching the surface of illegal, fraudulent elections that have been happening around the world. Stay tuned.