By now everyone has lost hope in that happening.
But if hope is lost, why is President Trump hinting that something is brewing. Not only Trump, but others in his retinue like Dan Scavino, White House Deputy Chief of Staff for Communications and Director of Social Media, have been hinting. Scavino has been tweeting and facebook messaging encouragement.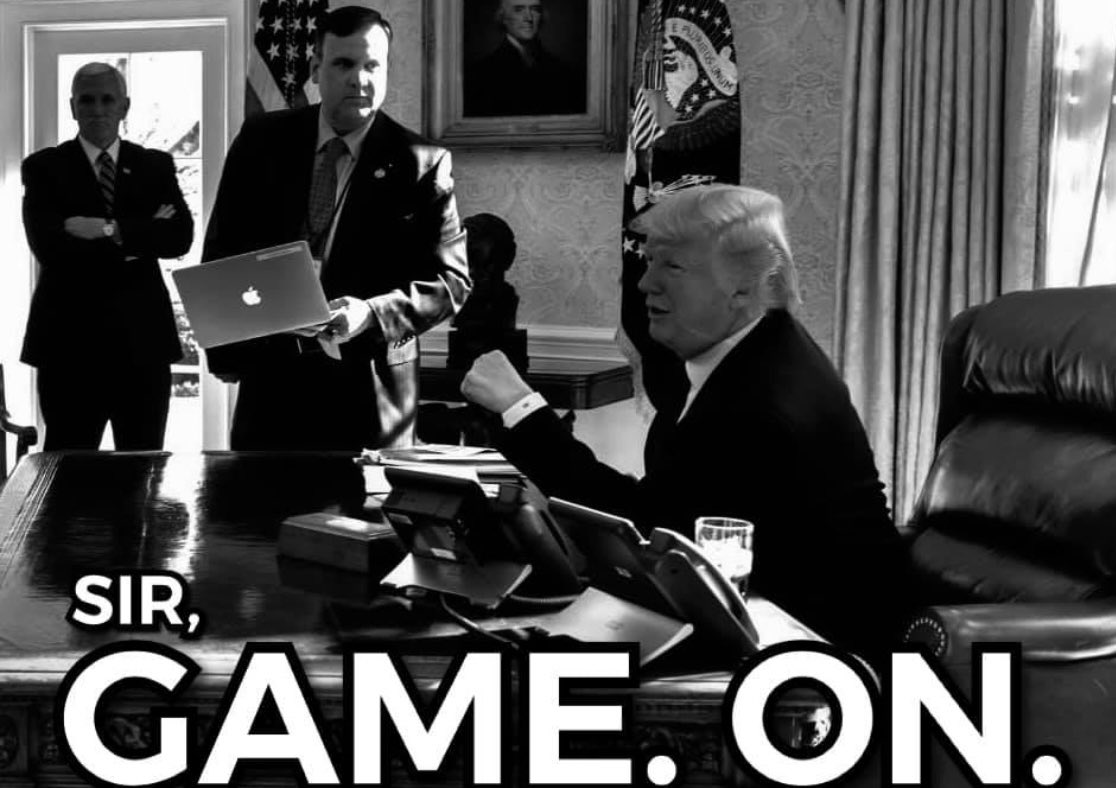 and
.@DanScavino on Facebook pic.twitter.com/nWJDuoekiH

— stormypatriotjoe ⚡️🇺🇸😎 (@stormypatriot21) December 28, 2020
and this
— Dan Scavino🇺🇸🦅 (@DanScavino) December 31, 2020
President Trump himself has urged people to get to Washington DC on Jan. 6.
I doubt all this would happen if the Trump team didn't have something up their sleeve. Trump said he himself would be participating in the event.
Could it be that he will reveal hard evidence that China actively manipulated our election aided by traitors on the American side, making it a national security matter?
That view is supported by the recent comments by Defense Secretary Chris Miller. He said – very emotionally – ro Vice President Pence, "I just want to personally thank you. We've been through some stuff. We've gone through some of the most complex military operations this country has ever conducted." Odd since we are unaware of any foreign military confrontation.
Could it be that this long time we have endured was to let all the information about corruption in both parties, in the courts, in the military, in Big Tech, in the media and with international cooperation could be seen by all patriots?
Something's brewing.
Trump is not one to go quiet into that good night. He's been aware from the beginning of what his enemy would do. I think he has a plan.
Will it work?
We'll see soon enough.